Runaway Bicycle | Hand Knit Sweater Extra-Long Sleeves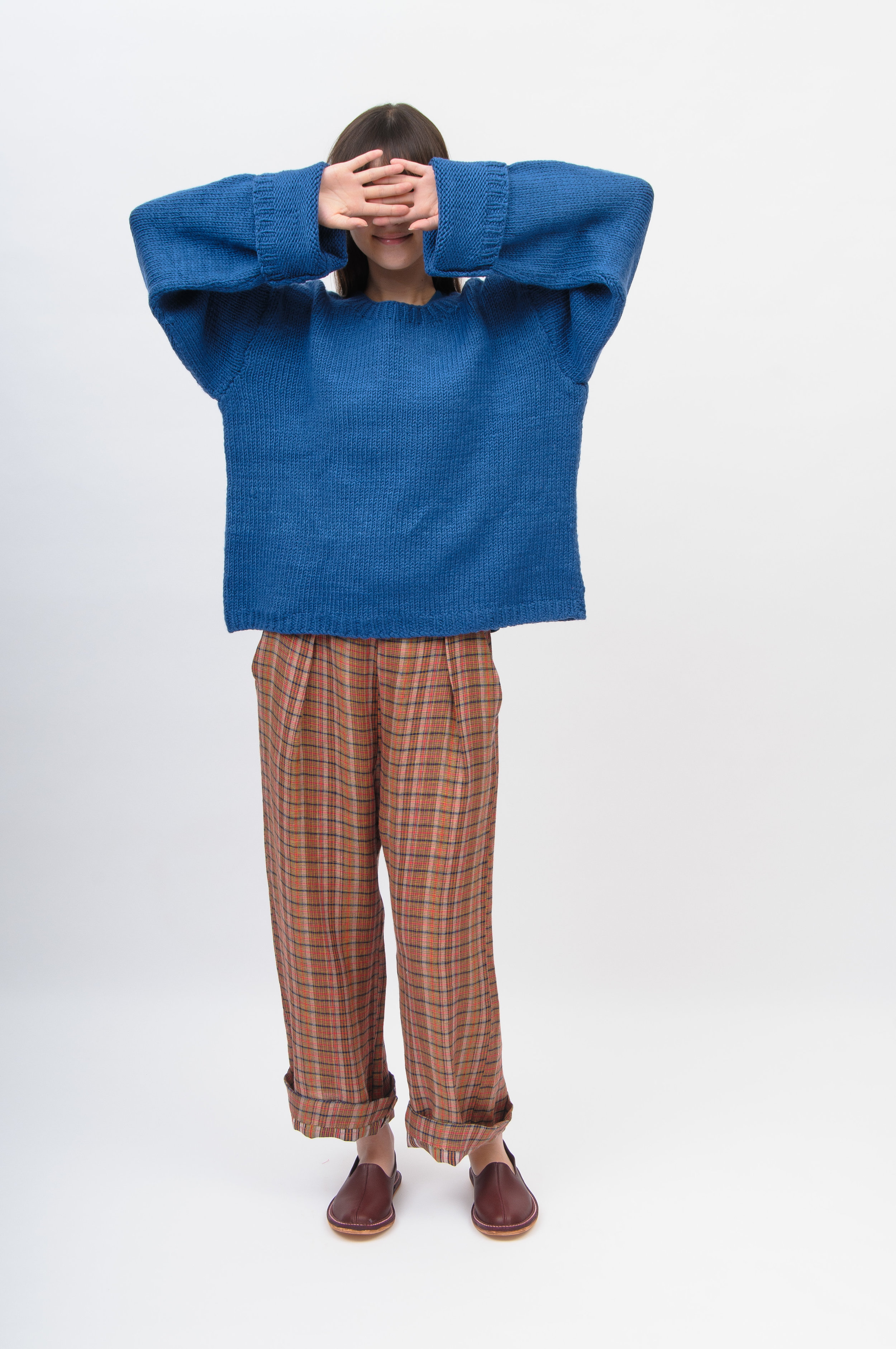 Runaway Bicycle | Hand Knit Sweater Extra-Long Sleeves
One Size . Marino Wool Hand knitted sweater with exaggerated long sleeves that can be folded for fitting. Natural dye.
Colour : Blue
Material: Marino Wool
Mumbai-based Preeti Verma is the designer behind the brand that creates minimal, light and playful clothes to be worn anywhere. The fabrics are handwoven using the lightest khadi and linens, the fluid silhouettes and oversized garments are an invitation to comfort.
Worn with Twill Check Pants and VAYARTA shoes Wine Burgundy