Runaway Bicycle | Wool Short Jacket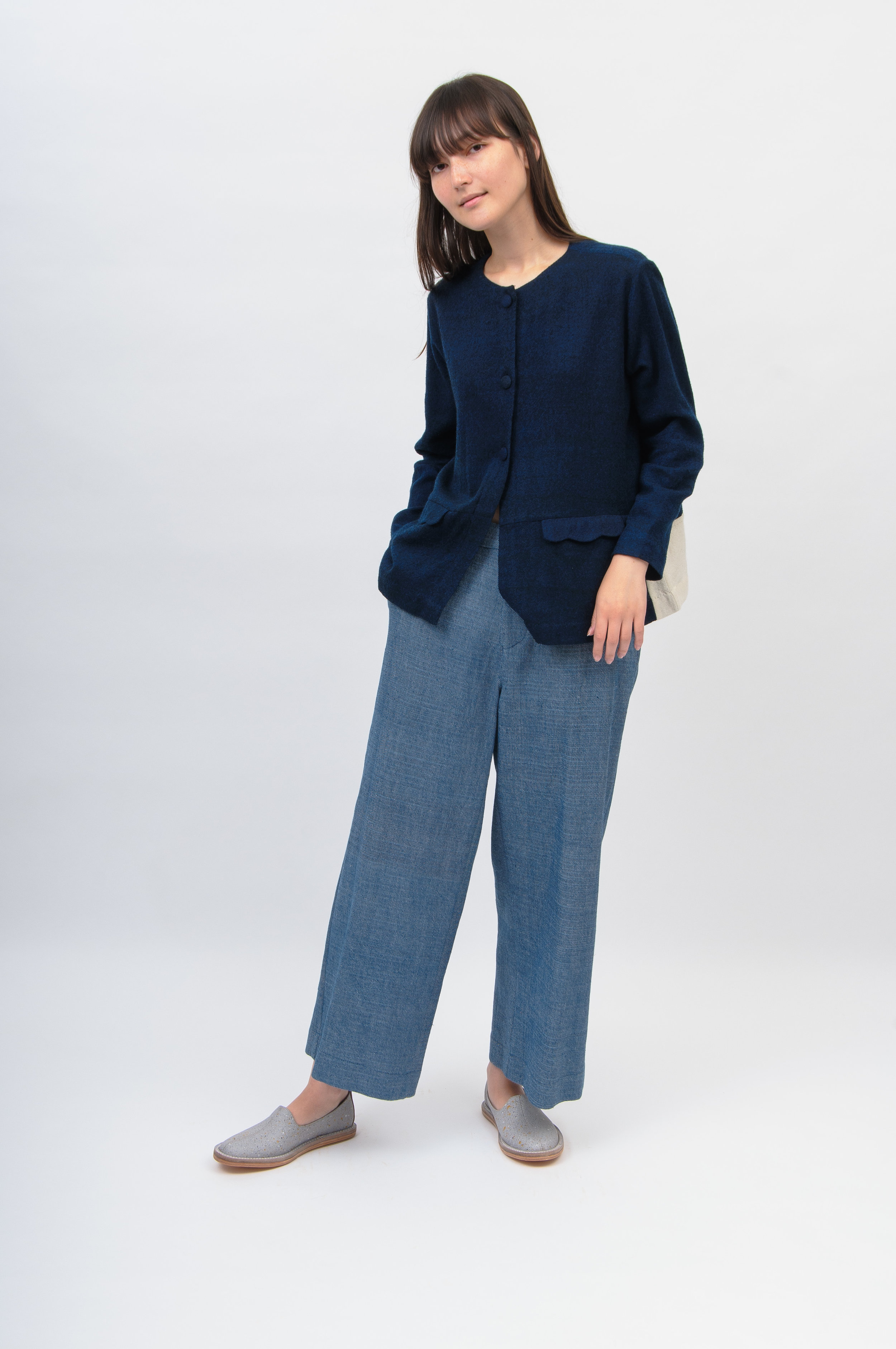 Runaway Bicycle | Wool Short Jacket
Long sleeves short shirt / jacket, Handloom Marino Wool , 3 buttons at the front and two side pockets , and a detailed white stripe at the back.
Colour : Navy and white
Material: Handloom Wool
Mumbai-based Preeti Verma is the designer behind the brand that creates minimal, light and playful clothes to be worn anywhere. The fabrics are handwoven using the lightest khadi and linens, the fluid silhouettes and oversized garments are an invitation to comfort.
Worn with Handwork Studio trousers and Vayarta Grey Terrazo