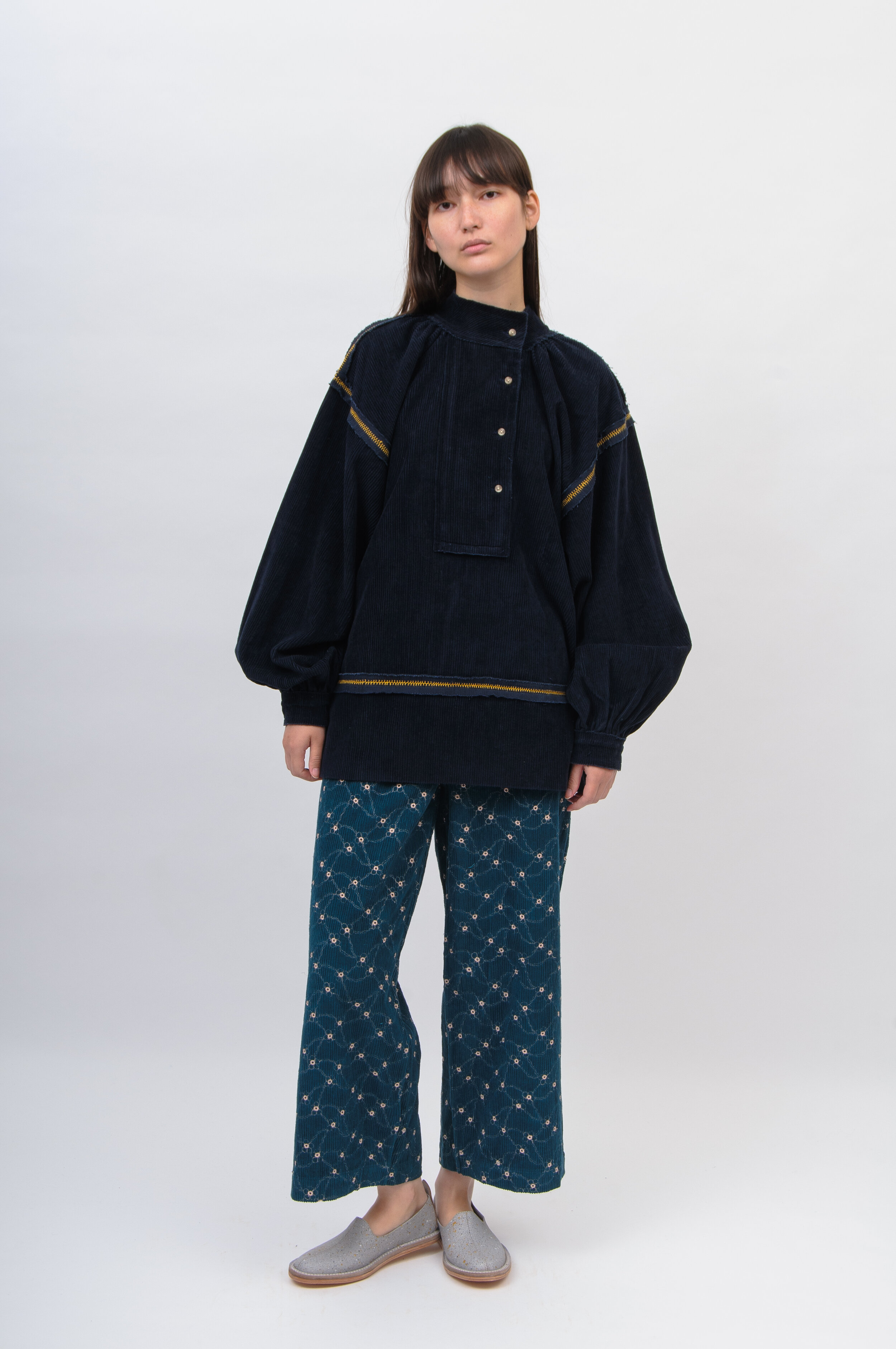 Untitled.CO | REMY Pants
The Nam Pants uses Handwoven cotton and is hand dyed. It is embroidered using traditional hand- guided machine embroidery and hand cut and handmade, making each piece / panel unique. Elastic on the back, two side pockets and zipper.
Colour : Forest
Material: 100% Cotton
Designers Rinzin Lama and Shenali Sema are the creative designers of Untitled Design LLP. Based in Delhi, the studio is a season-less womenswear label designing around a repertoire of rich techniques to the discerning modern woman. The design quality clothes withstand fashion trends and time.
Worn with Untitled.CO LIMI Navy shirt and Vayarta shoes